My friend, Dan, will tell you that Wittchens love Christmas.  This is very true, and when I was working on ideas for December's illustration, I came up with myriad Christmas-themed possibilities.  Because I love all things Christmas-related, I was having a hard time deciding between the concepts.  Luckily, procrastination helped me out again, and I found myself suddenly at the end of the month with the new year looming in less than 12 hours.  So instead of a Christmas theme, I decided to reflect a little on the turn of the year and specifically on the welcoming of the new year into your life when the clock strikes midnight.
When that happens this year, I will be celebrating at my house with a small group of people with whom I most would like to ring in the new year.  We'll drink local beer and eat local cheese and toast each other's company.
I am also going to be celebrating having completed a year's worth of monthly illustrations.  It's been a fun project, and although it may have added just a tad to my stress levels at the end of each month, it was totally worth it.  The process of coming up with new ideas was a constant challenge, and I think I have improved tremendously as an illustrator over the last year.  So with that, I give you this month's illustration, the final installment in a year's worth of work.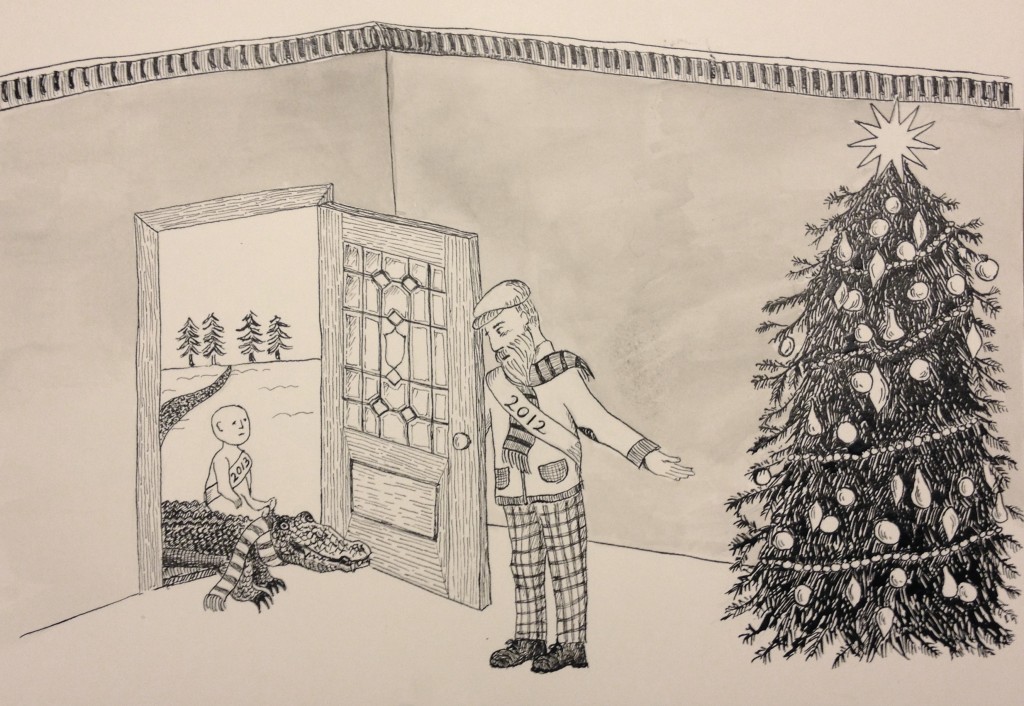 Happy New Year, everyone!  2013′s gonna be good.  I can feel it.