It's holiday crafting time in the Wittzler household, and I've been wanting to make my own Christmas cards for several years.  This year, I decided to make it happen.  I haven't actually made my own cards yet, but this week I printed up a bunch of holiday-themed cards using my trusty tandem bicycle linocut.  I printed up two versions–one on kraft paper and one on white paper.  I'm kind of partial to the kraft paper, but that's just the kind of girl I am.  I think they're super cute (see below), and they're for sale over on Etsy if you're interested.  If you're Philly-based and interested in them, send me a note, and we can skip the Etsy thing.
While I was at it, I printed up a batch of the ever-popular tandem bike cards without the holiday theme.  They're also available on Etsy.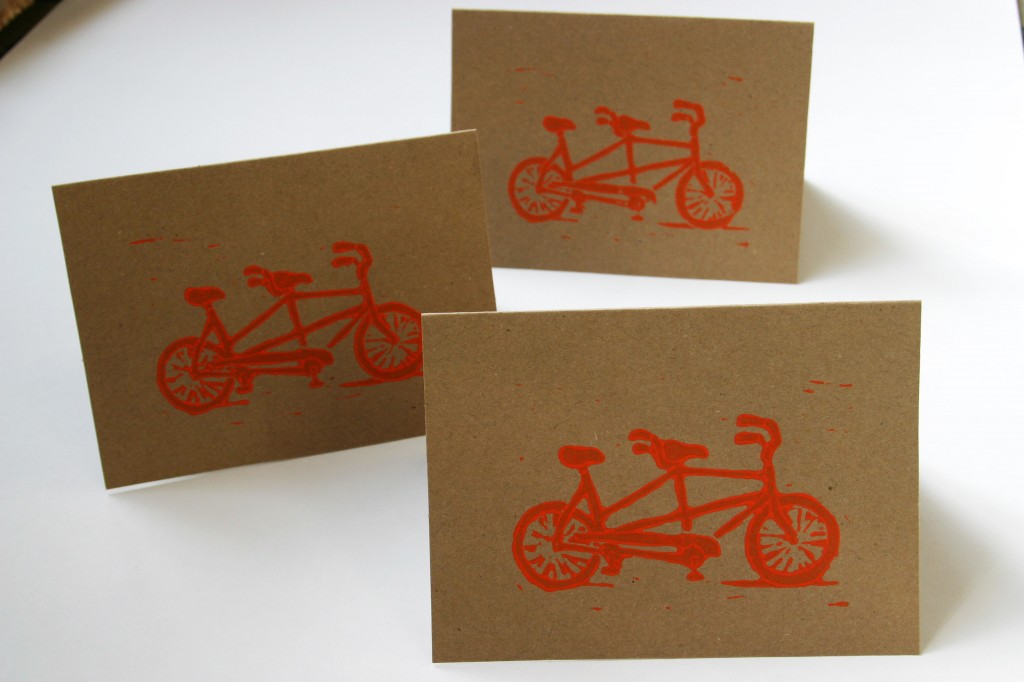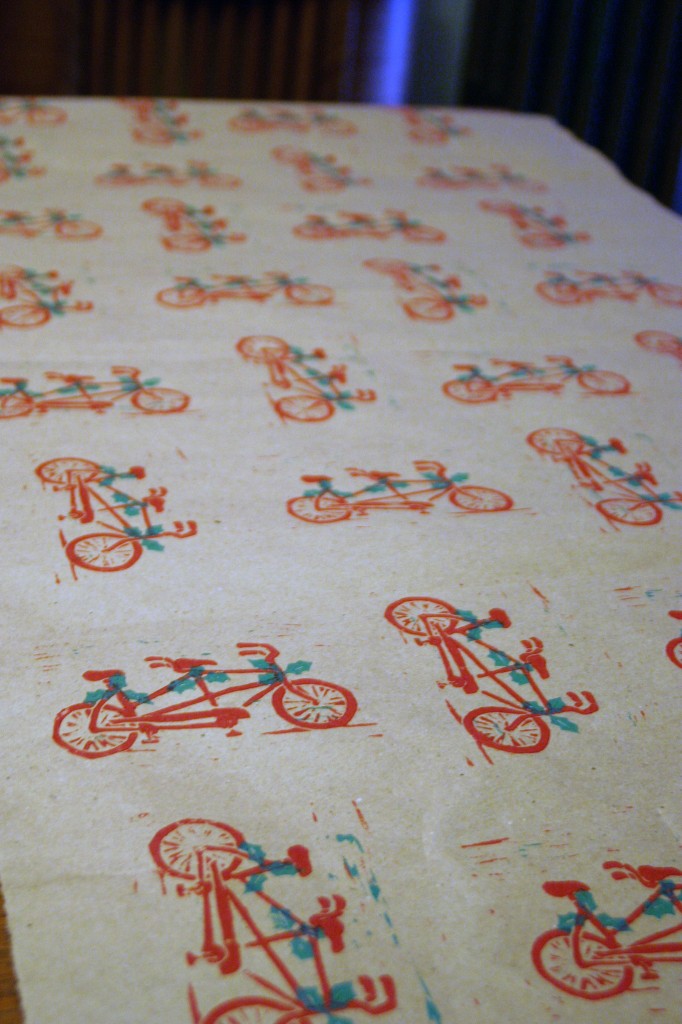 And then, because I was on a printing rampage, I decided to make myself some tandem bicycle wrapping paper.  Hmm….I wonder what lucky recipient is going to get a gift wrapped in this?
So that's what I've been doing so far this holiday season.  Now I have to get to work on my own Christmas cards.  Plus there's that blasted illustration to finish for December.  And then I have a few more crafty holiday projects in the works.
If you do happen to wander over to Etsy, you might want to check out a couple of the other things up there.  Perhaps someone you know desperately needs a tea light candle holder made from reclaimed wood timbers.  Or maybe you're in the market for a necklace made from reclaimed thread-wrapped beads and ribbon.  I'm telling you, it's a bucket of random over there.  You never know what you might find.  And who knows what else will be up there by the time I'm through with my holiday crafting spree!