It's been a little more than three years since I hopped on a tandem bicycle with my soon-to-be husband and rode through the streets of Kensington with some of our best friends to get hitched to my best friend.  While our marriage has fared quite well in the subsequent trio of years, the tandem suffered a different fate, basically falling apart right after the wedding.  Last summer, we entrusted the tandem to the fine folks at Doylestown Bike Works upon the urging of a friend of mine who has been involved with DBW since they opened in 2011.  Ever since we picked it up in April (and no, it didn't take that long for them to rehab it–we're just delinquents), I've been meaning to show off the fantastic work they did.  Our anniversary seemed as good as any occasion for a little show-and-tell (even if I'm a few days late for that, too).
When I dropped off the tandem, it was kind of in bad shape.  Its chain had fallen off, the saddles didn't match, one of the tires had white walls, while the other didn't, and the handlebar stems weren't really tall enough for us.  It's amazing that we managed to ride it the mile or so to our wedding, really.  (The chain was still attached then.)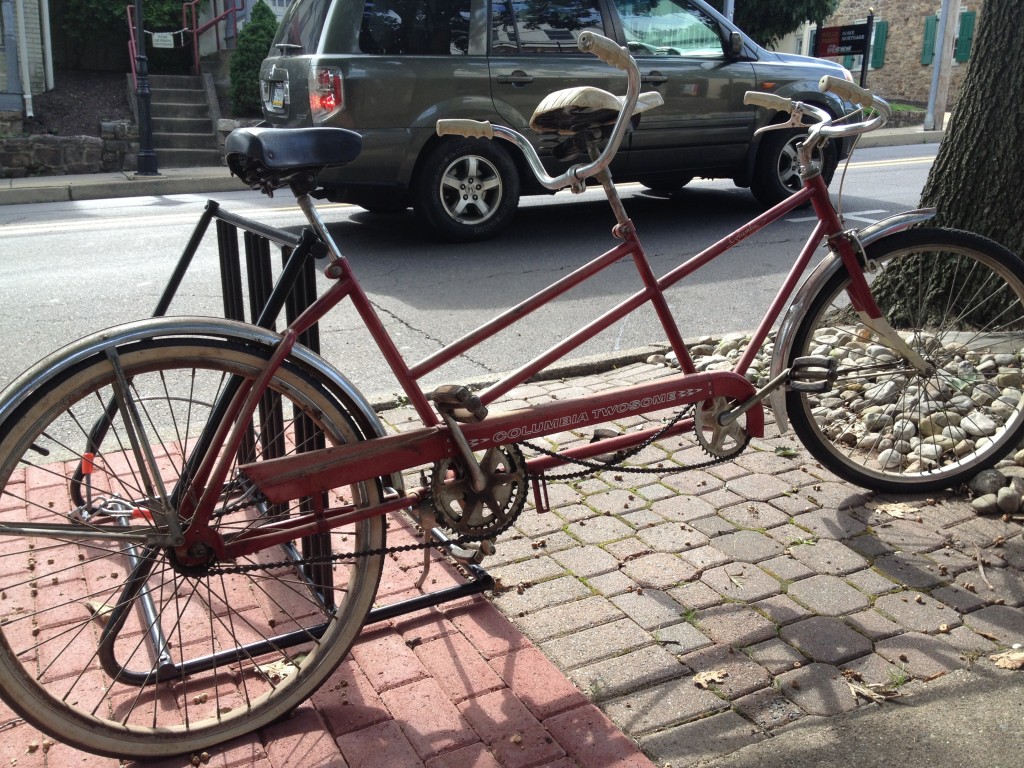 Plus, the bike was a little rusty (and rapidly getting rustier).  We debated having it repainted but ultimately decided against it because we really liked the vintage Columbia decals on the frame.  (See below.)
The guys at DBW did a great job fixing it up.  The tandem got a new chain, new wheels, a matching set of white-walled tires, matching new saddles, and new handlebar stems so we don't have to bike hunched over.  Plus, the cleaned up the frame and fenders so they're not as rusty.  It's a pretty sweet tandem now.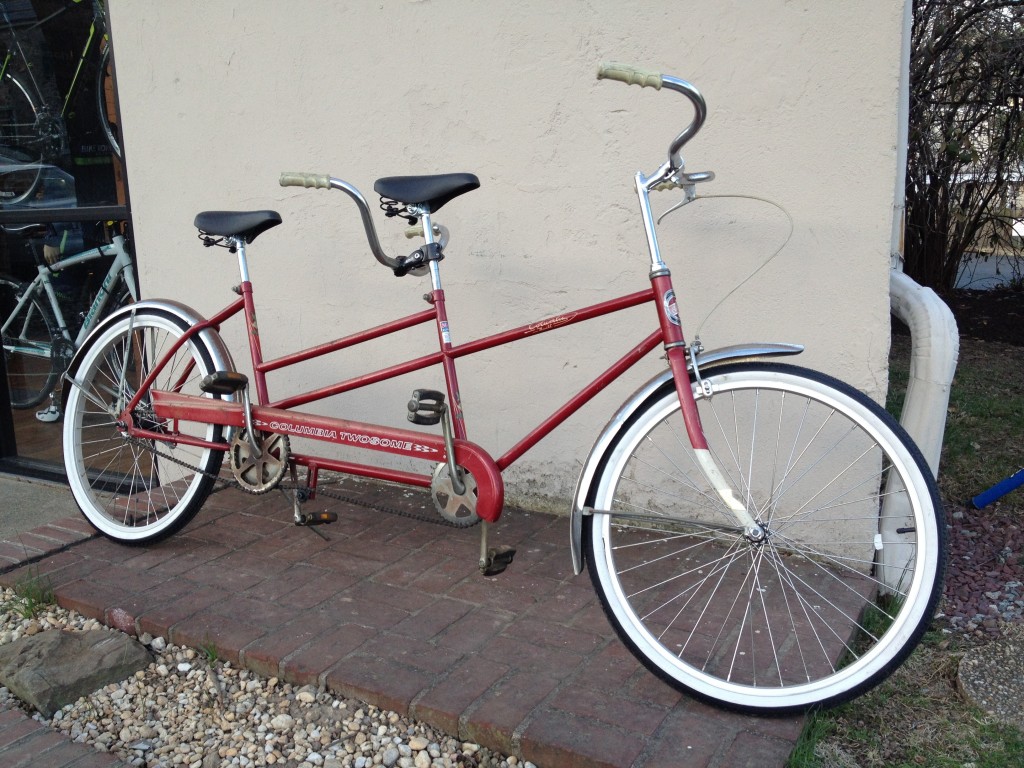 I'm looking forward to riding tandem with Ben for many, many years to come.  It's been a good ride so far!