One of the distinct benefits of choosing the career path I've chosen and having the lifestyle that I do is that sometimes I get to spend time working on projects simply because I believe in them, and those projects can happen during traditional working hours.  For a couple of weeks in July, I was helping with one of these very kinds of projects.  There's a project going on right now at the Smith Playground, a gem located in Fairmount Park here in Philadelphia that provides a safe place for kids to get away from the concrete jungle, revel in bucolic splendor and just play.  And did I mention there's a hundred-year-old wooden slide there, too?  Seriously, it's a pretty amazing place.
The project is part of the run-up to Greenbuild, which is the U.S. Green Building Council's annual conference set to be held in Philly in November.  Each Greenbuild has what's called a Legacy Project, a way for the conference to leave a legacy in the place where the gathering is held.  Philly's Legacy Project entails building an Adventure Playground at Smith.  (You can read more about the nuts and bolts of the project in my articles on Grid and iSpring's blogs.)  What's an Adventure Playground, you say?  Well, it's just about what you'd expect from the name.  It's a space for kids to build their own adventure as they play with free-form materials to make stuff, storytell and imagine themselves in a different world–all as they engage with the natural environment around them.  Sounds pretty cool, right?  I assure you–it is.
I've seen a lot of playgrounds.  As a kid, my grandfather would take me to almost any playground that I laid eyes upon.  (He's a very patient man.)  Playgrounds were staples of my childhood–Happy Hollow with it's long, bumpy slide, Bicentennial Park with it's Liberty Bell merry-go-round, and Bernie Fritz, the playground my great-grandmother used to take me to next to the cemetery my great-grandparents are buried in because I lobbied heavily for them to be laid to rest next to that particular playground.  As a 7-year-old, I was convinced that I would someday travel the world and write the definitive guide to playgrounds everywhere.  I'd photograph and rate them all.  In short, I was going to be a playground connoisseur.
But playgrounds are different these days.  The playgrounds of my youth involved asphalt and metal and the distinct feeling that you had just cheated death every time you successfully dismounted the monkey bars.  In the years since I was pre-teen, playgrounds have transformed into squishy, plastic, colorful monstrosities that have all potential elements of risk engineered out of them.  I get it–we're a litigious society.  Municipalities can't shoulder the burden of potential lawsuits, so they've removed the risk.  But in the meantime, I think they've done our children a disservice by taking away an opportunity for kids to experiment with pushing their physical boundaries and learn the consequences of taking risks.  No longer do they have the opportunity to do an apple turnover off the top of the monkey bars, lose their grip, get a bloody nose, and learn not to do that again (at least not until they improve their grip).  And that's unfortunate.
I also fear that the equipment of today, with its design for very specific uses (presumably so kids can't use it the wrong way and hurt themselves), discourages children from coming up with new and inventive ways to play.  I feel it's a bit like a subset of how toy design has changed to incorporate more blinking things and buzzing things and motorized things and things that don't require any use of imagination.  Maybe I'm being old and crotchety here, but whatever happened to regular old building blocks?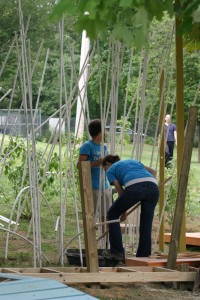 But that's the cool thing about this Adventure Playground.  Because it's really just a deck path connecting a series of spaces with free-form elements (one of my favorites is the PVC pipe jungle–shown at left–that kids can weave into a canopy or anything else their imagination dreams up), it allows kids to follow their imagination wherever it goes.  It allows them to make and build and tear down and make again.  It allows them to figure out all the ways they could play on a crazy sloped deck at the base of a tree.  It allows them to climb on stuff (but not too high–for legal reasons, of course) and fall down.  And at a very basic level, it allows them to take risks, be it through play or making stuff, and find out where their boundaries are.
It's a pretty amazing project to be involved with, and I feel lucky that I've been able to spend some time helping to build it–even if it's only been a day here and there.  It's been energizing and downright fun to be able to spend some time thinking like a 7-year-old again.  (Sometimes I'm still convinced that I'm actually only 7, so it works out pretty well.)  Even more energizing has been working with the extraordinary group of teenagers and young adults from Public Workshop's Building Heroes program.  They are a super-committed, talented group of people who have tirelessly been the heart (literally and figuratively) of the building team.  It has been inspiring to see this next generation so excited about doing meaningful work and improving their community.  In addition to the Building Heroes, there have several cadres of enthusiastic middle schoolers and younger kids that have helped with project, learning how to drill, make cement, paint, and dig post holes along the way with help from their Building Hero mentors.  It's a virtuous cycle of empowerment and learning, and it's truly amazing.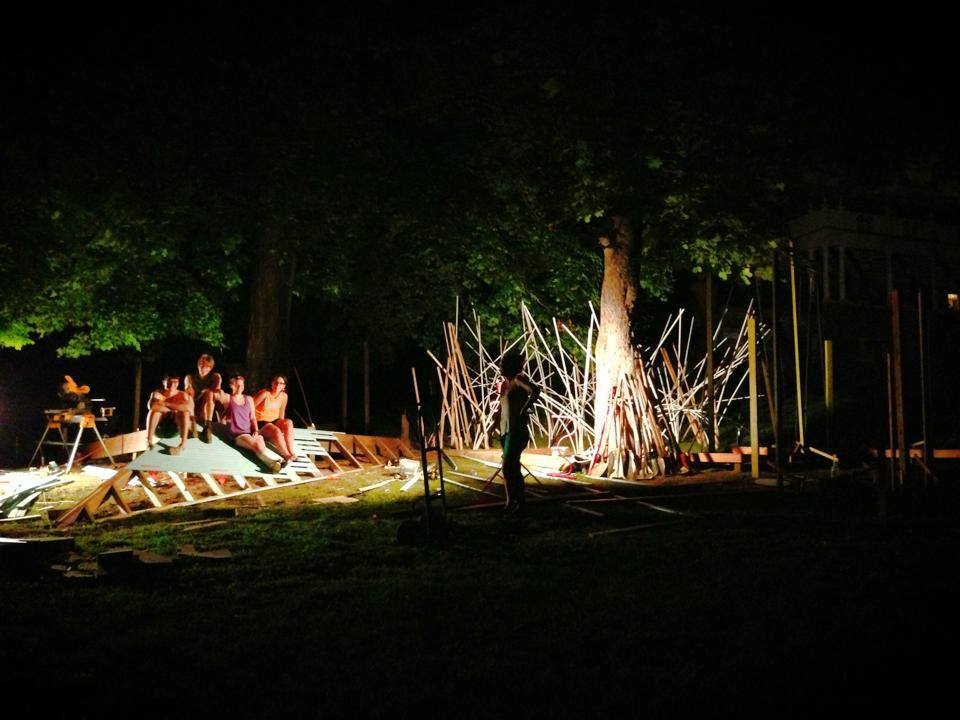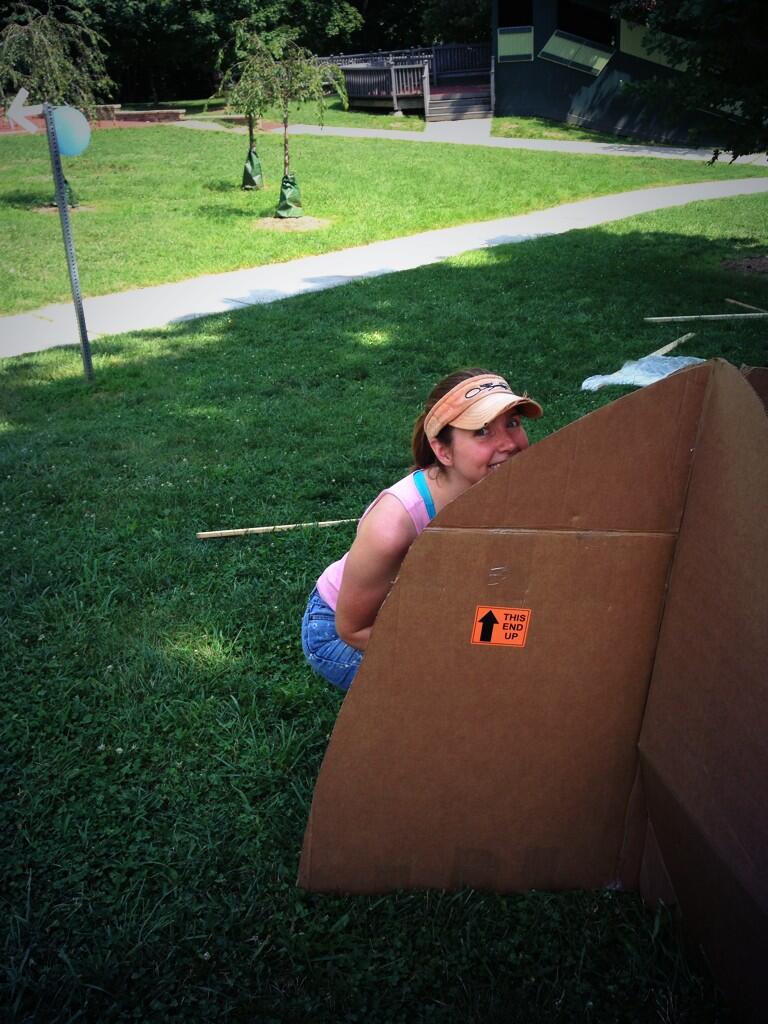 Sometimes, when things are hard and money is tight, I wonder if I've made the right decision following the less traditional, less secure path.  Then I get to take part in projects like this as a result of that decision, and it's almost like the universe whispers, "Stay the course."  And sometimes, that's all I need to hear.